Augmentative Communication & Writing Aids Program
Providing professional assessments for assistive device benefits
Assistive devices that support communication and writing have a significant impact on children's development and learning as well as adults' capacity for self-determination. Our Augmentative Communication & Writing Aids Program (ACWA) provides supports and services to people with intellectual disabilities. We assess the benefit of assistive devices in order to determine funding eligibility.
Our services include:
Face-to-face and written communication assessment
Intervention
Consultation
Equipment support
Skill-building workshops
Drop-in support
Augmentative Communication & Writing Aids Program was designated as a General Level clinic by the Assistive Devices Program of the Ministry of Health and Long-Term Care in March 2007. It is a specialized Augmentative and Alternative Communication clinical service for clients of Surrey Place.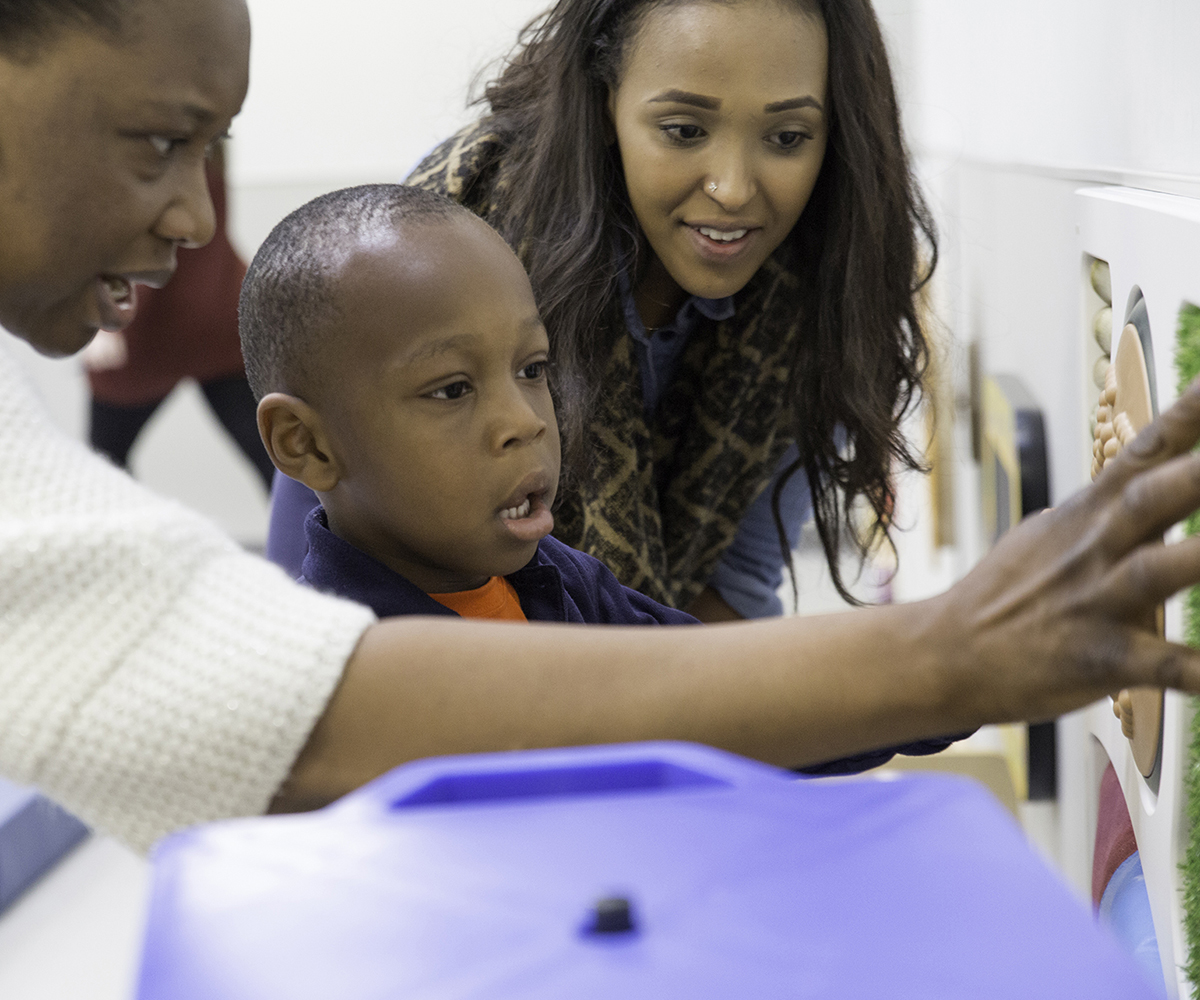 Did you know that we offer free events for clients, caregivers and professionals?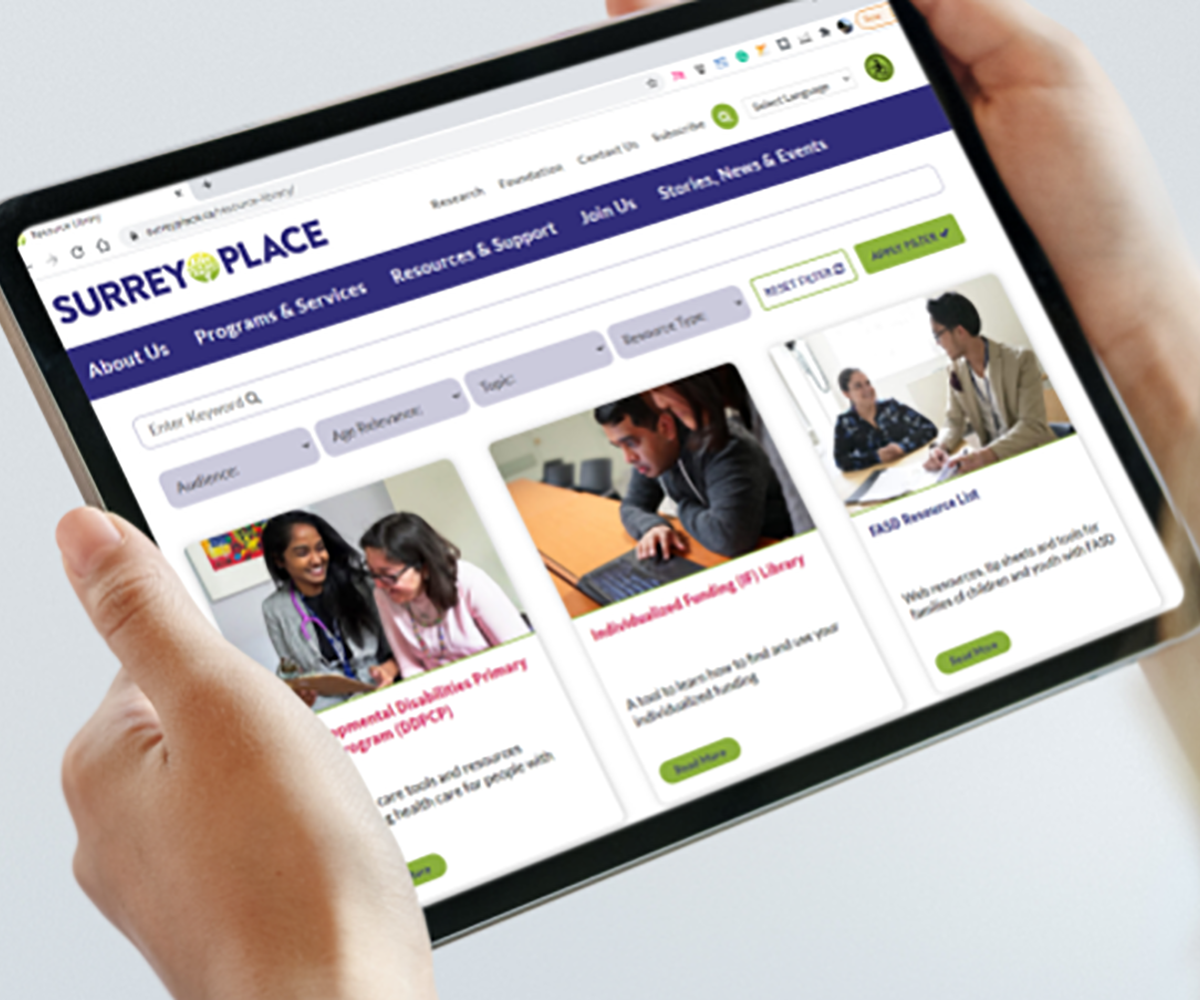 Find accessible information developed by our clinicians to help you on your journey.