Mental Health Supports
Access psychologists, psychiatrists and social workers to improve service provision
Mental health has a huge impact on overall well-being. If your organization could benefit from consultation, training or direct service provision from a psychiatrist, psychologist or social worker, reach out to our Services for Partners and Organizations department. Our clinicians have specialized skills to support populations with developmental disabilities. We can also apply our knowledge to organizations serving populations whose needs may intersect with developmental disabilities in complex ways. Mental health support and consultation and staff training can increase your clients' resilience and help your team address complex needs using a holistic approach.
Addressing Mental or Emotional Health
At Surrey Place, our clinicians offer a variety of services to support your mental health. Mental Health services include:
Diagnosis
Medical and psychiatric consultation on complex cases and dual diagnoses
Psychiatry
Psychotherapy
Play therapy
Dyadic therapy
Social work
Social and support groups
Organization and Agency Training
Are you interested in providing training to your staff related to mental health, psychology, psychiatry or social work? Perhaps you are interested in a workshop like Introduction to Play Therapy, Teaching Emotion Regulation to Adults or The Importance of Understanding Dual Diagnoses. We provide training on these topics and many more through our Services for Partners and Organizations.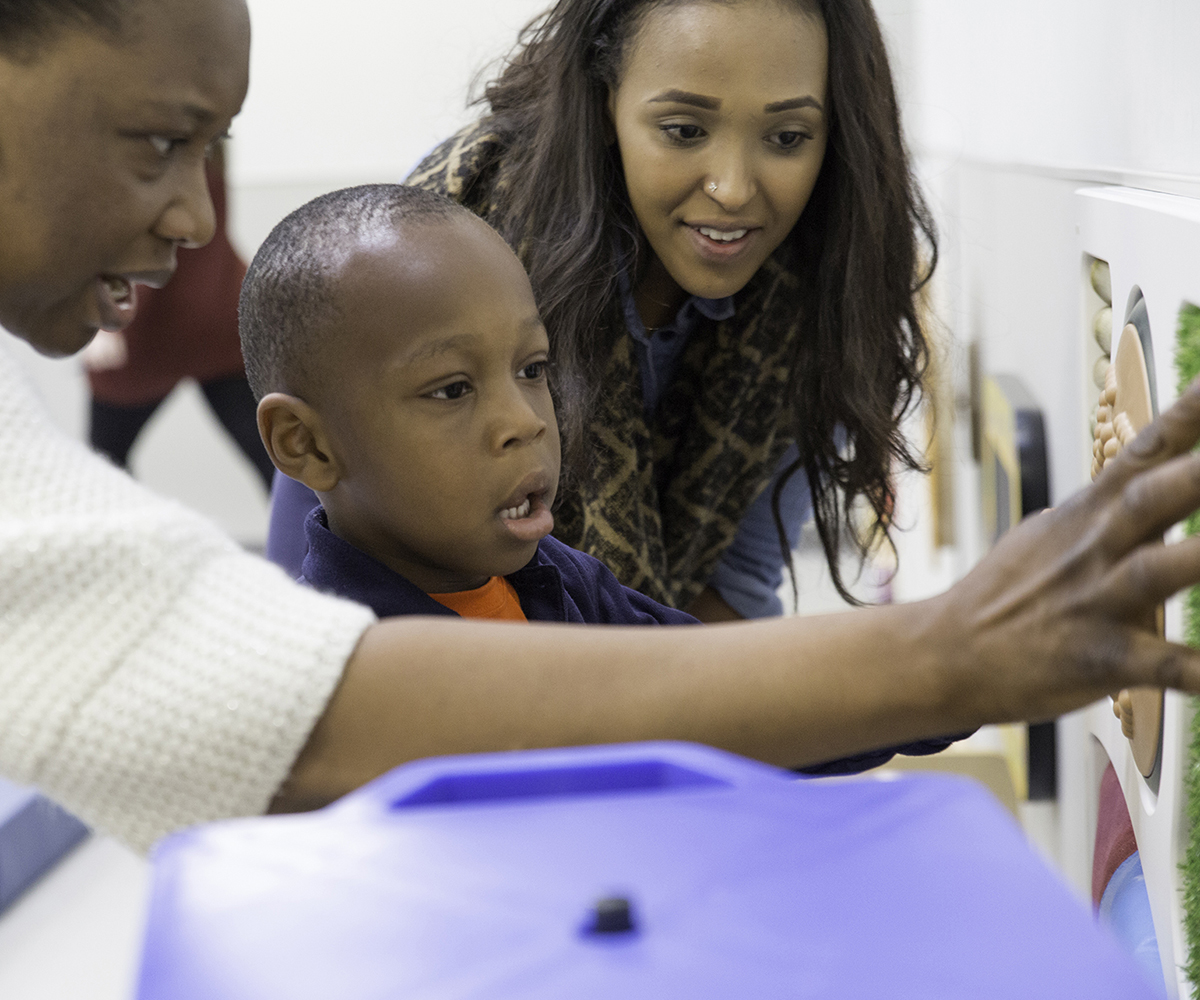 Did you know that we offer free events for clients, caregivers and professionals?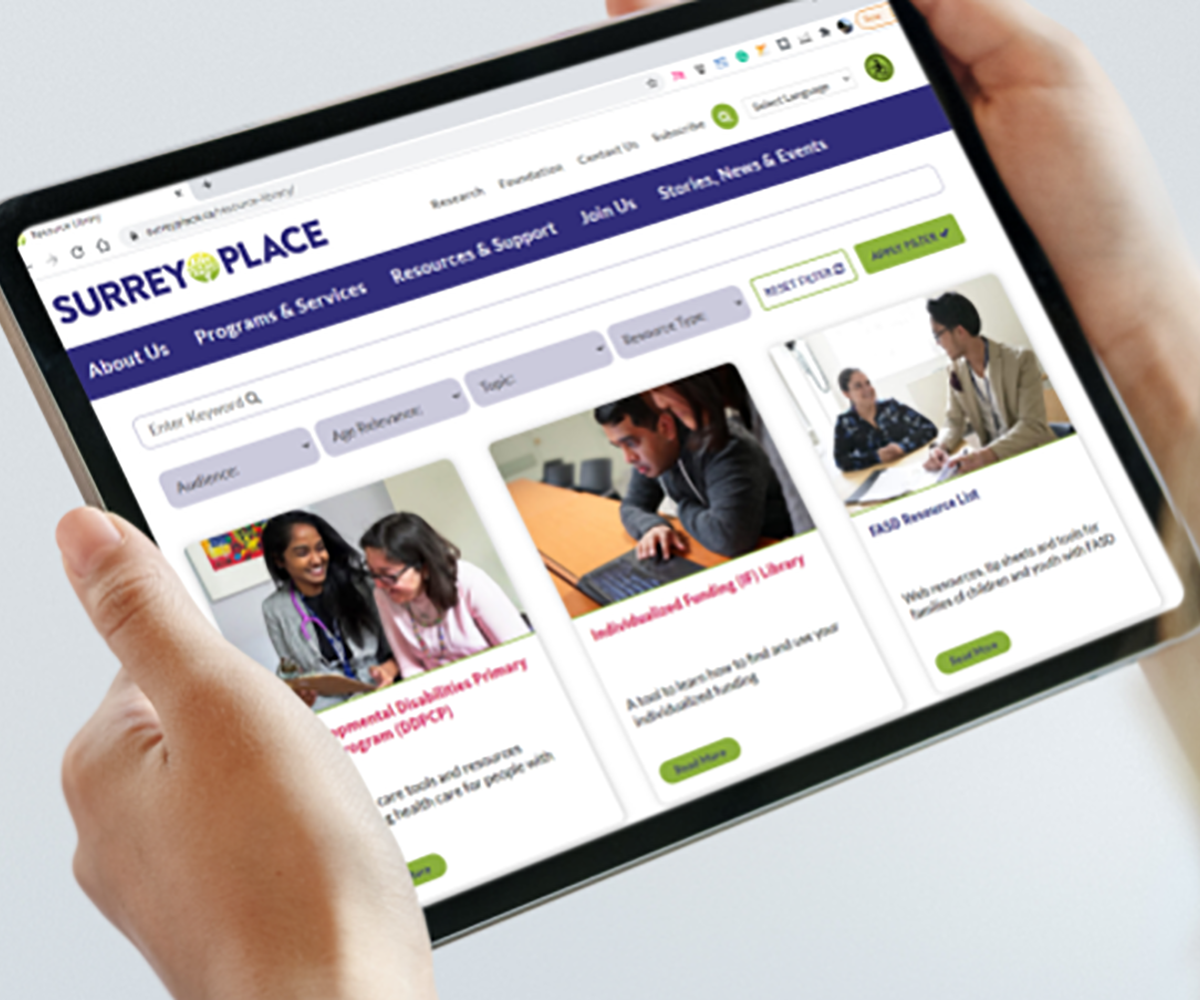 Find accessible information developed by our clinicians to help you on your journey.