Parent & Child Social Development and Musical Morning
Encouraging parents and children through musical fun
Learning about child development can be a worrying and overwhelming experience for new parents. Our Parent & Child Social Development and Musical Morning program provides parents to participate in musical activities together with their children aged 0-2 years in a welcoming and supportive environment. Our team of Developmental Consultants and a Musical Therapist aim to connect parents and children with other parents and children.
Each week, we have discussions related to children's health, nutrition and development with one of our visiting professionals, including:
Developmental Consultant
Occupational Therapist
Speech-Language Pathologist
Behaviour Therapist
Service Coordinator
Early Childhood Vision Consultant
We encourage socialization between parents and between children to practice learned skills and apply learned information about all areas of child development, such as fine/gross motor, language, daily living, social interaction and play skills.
What are the eligibility criteria?
To be eligible for this program, you must:
Be a registered client of Surrey Place
Have a child that is 0-2 years of age at the start of the group
Be currently in service or on the waitlist for Developmental Consultation service at Surrey Place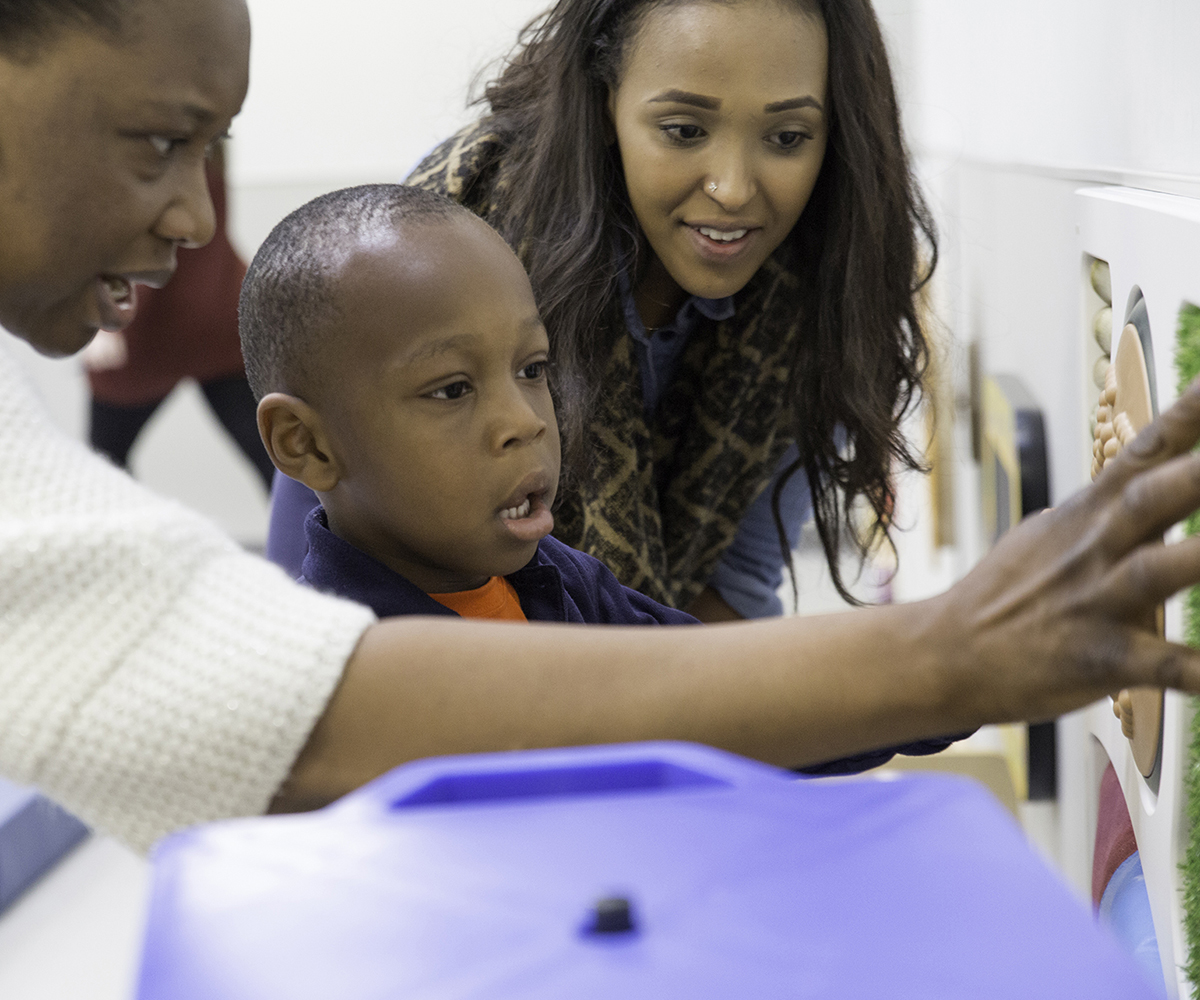 Did you know that we offer free events for clients, caregivers and professionals?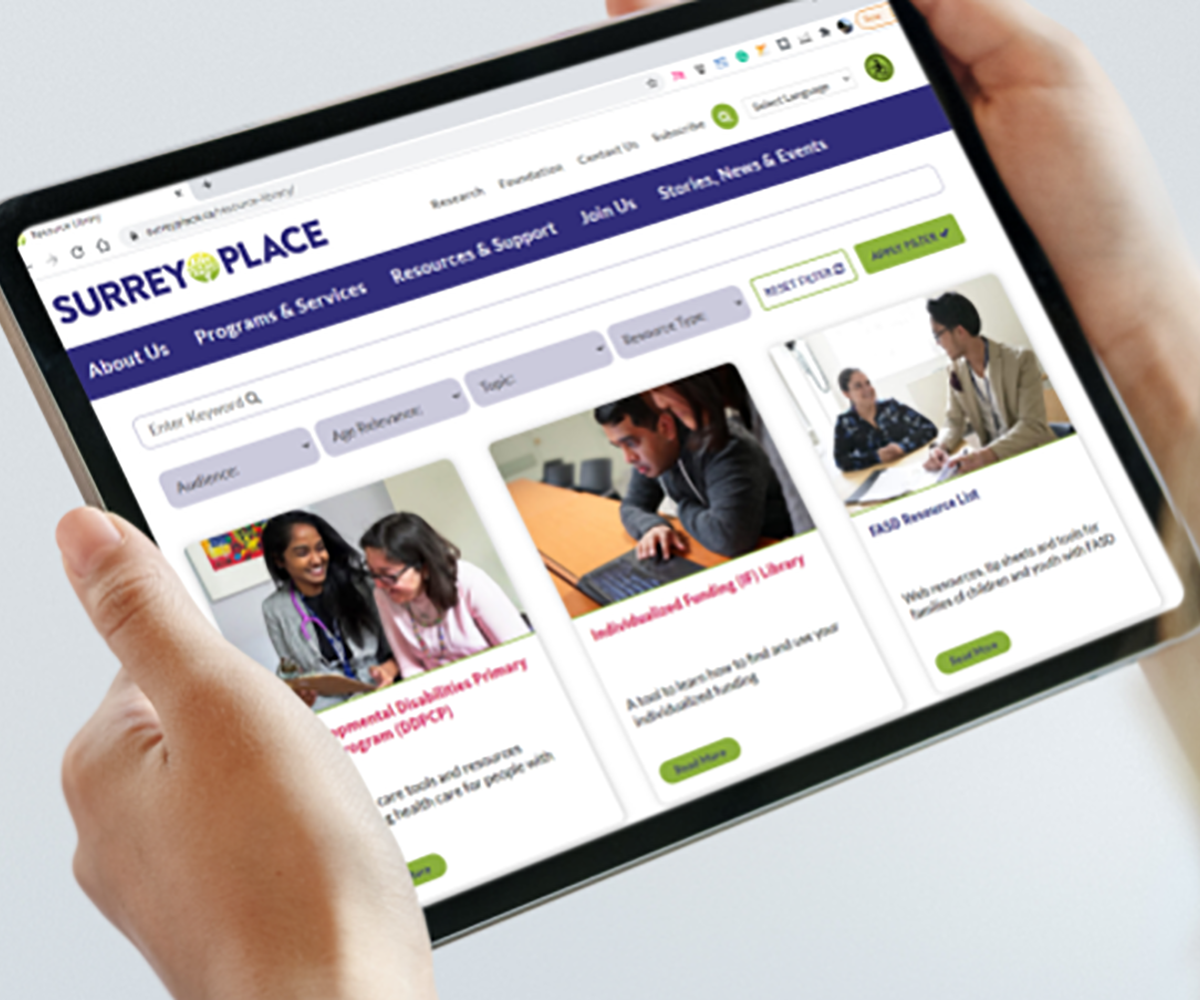 Find accessible information developed by our clinicians to help you on your journey.