Sibling Group
Strengthening sibling bonds in a safe, supportive environment
To Register
Explore MySurreyPlace to view upcoming events.
Children with siblings who have intellectual and developmental disabilities (IDD) often feel isolated. It is normal for them to have questions about their experience and want to talk to someone. The Sibling Group program offers a safe and supportive environment for children with siblings with IDD to interact with other children with similar experiences through art, discussions and fun activities. We use a variety of approaches, including: 
Art and drama activities
Mindfulness meditation
Discussions
Snack breaks
Our goal is to promote open conversations about what IDDs are and how to cope with stressors. The Sibling Group team includes a staff psychologist who supervises the group and psychology graduate students who co-facilitate it.
If available, there may be separate groups for the 8-12 years and 13-17 years.
How do I register for this service?
Sibling Group is for siblings of current Surrey Place clients. If you are interested in participating, please connect with your contact at Surrey Place.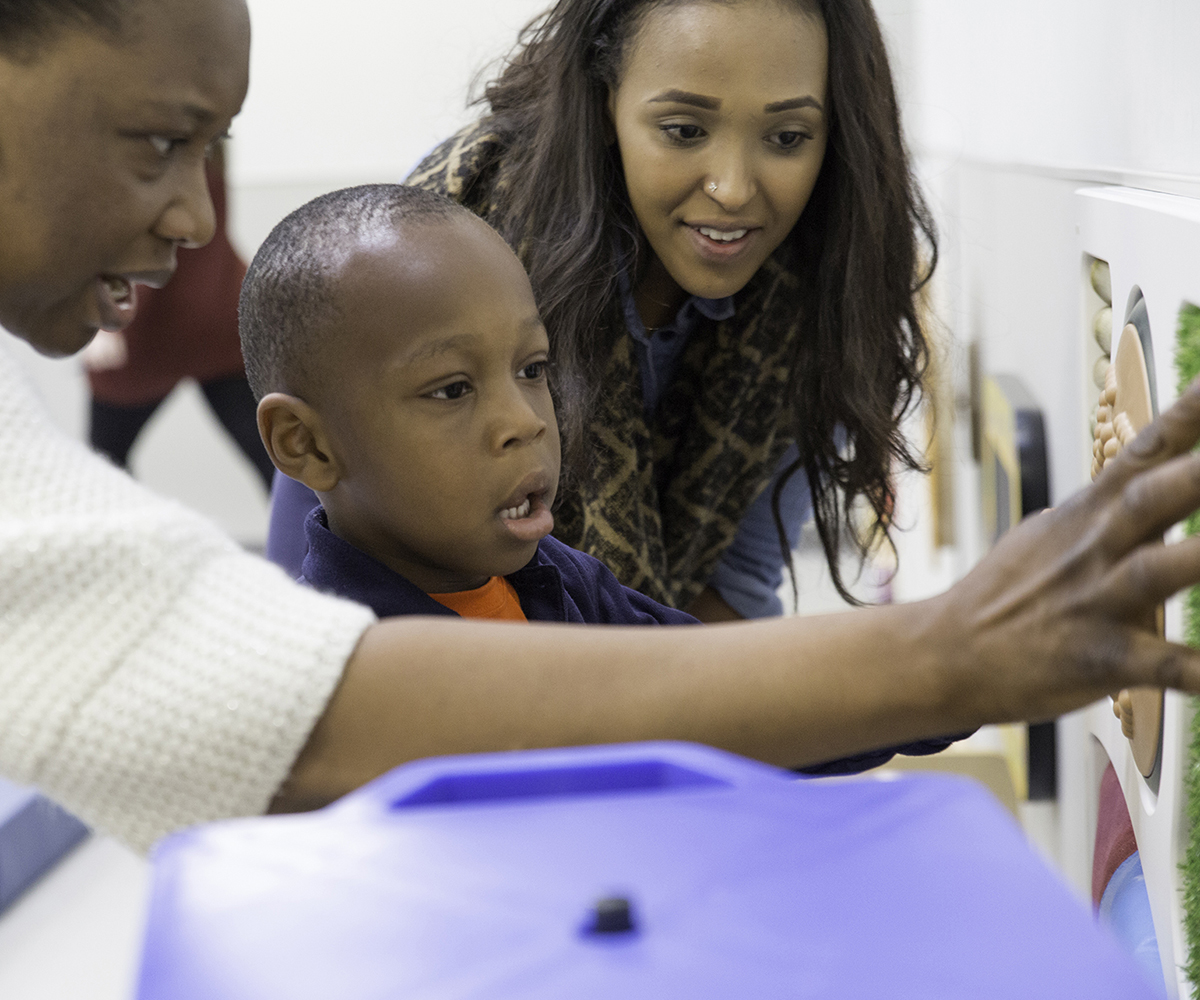 Did you know that we offer free events for clients, caregivers and professionals?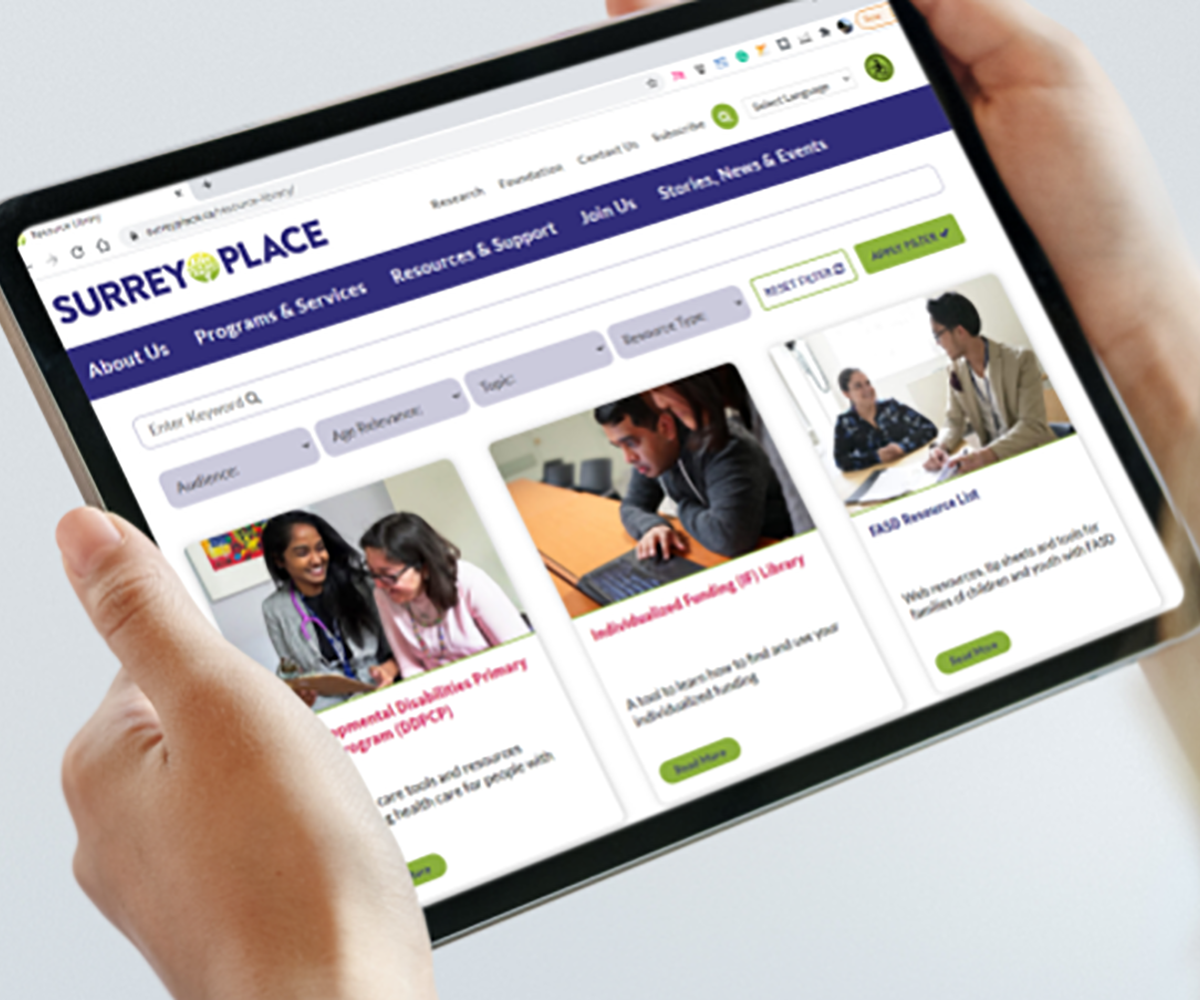 Find accessible information developed by our clinicians to help you on your journey.