SmartStart Hub
Your access point for child developmental services and supports
Children with developmental disabilities need ongoing access to case management, clinical services and support as part of their health care. The SmartStart Hub at Surrey Place acts as a clear point of entry to child development services for families and caregivers who have concerns about their child's development. 
Our dedicated team of staff will explore your concerns and discuss your child's development, strengths and possible support needs, including:
A clear point of entry to developmental services. 
A consistent way of delivering services. For example, our SmartStart Hub staff will ask about your concerns and your child's and family's strengths, goals and needs. 
Streamlined connections to assessments and services, including speech-language pathology, occupational therapy and physical therapy so that families and caregivers feel supported without having to re-tell their story to each new service provider. 
Early access to family-based supports, including respite services and parent coaching.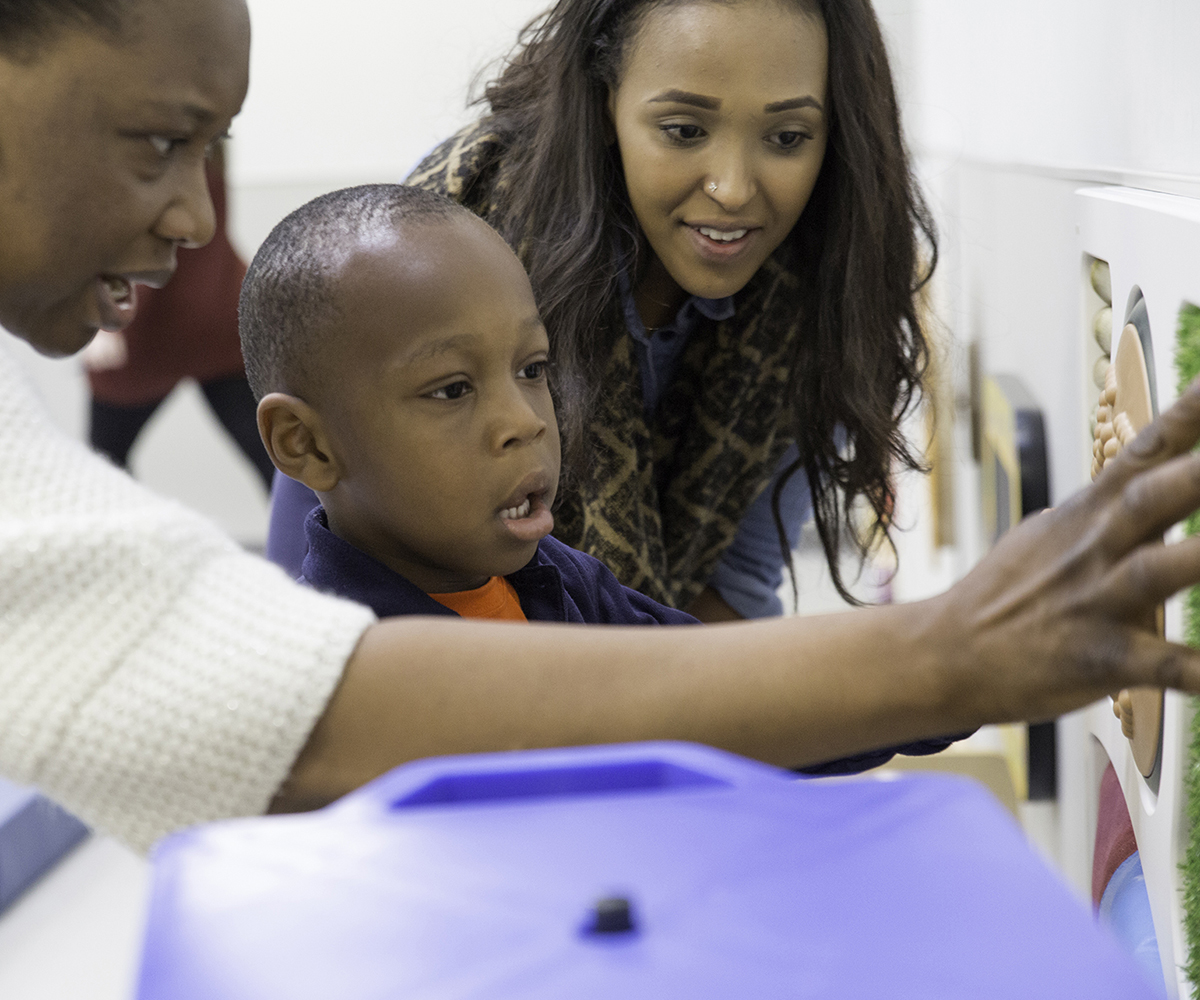 Did you know that we offer free events for clients, caregivers and professionals?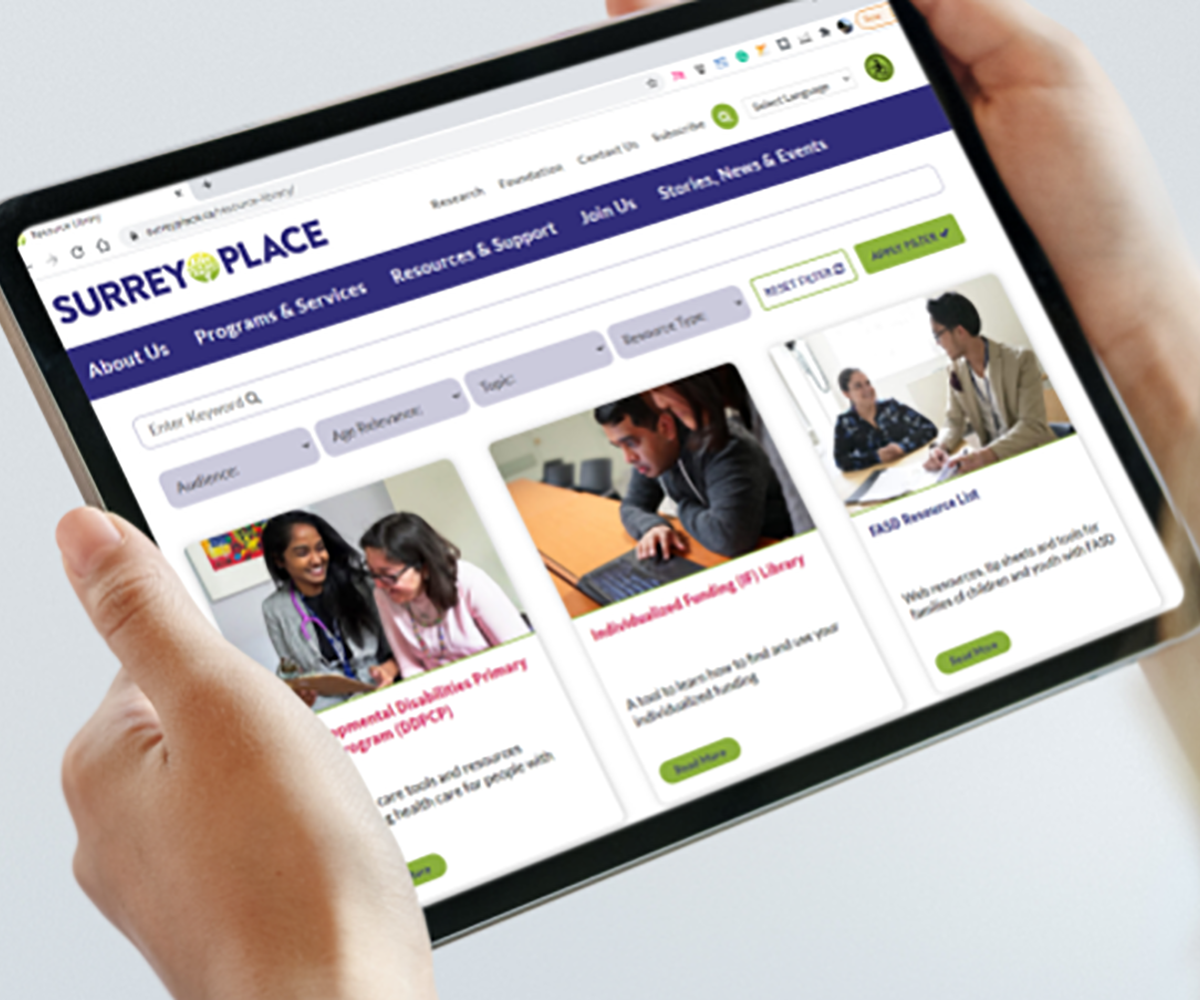 Find accessible information developed by our clinicians to help you on your journey.