Audiology
Treatment and prevention for people with hearing challenges
People with hearing challenges can experience barriers to participation, which can impact skill development and create stressful experiences. Our Audiology Program serves infants, children and adults with autism spectrum disorder (ASD), fetal alcohol spectrum disorder (FASD) and other intellectual or developmental disabilities (IDD), in addition to hearing challenges. We provide:
Consultation
Assessment
Counselling
Education
Intervention (inclusive of prescriptions for hearing aids and assistive listening devices)
We also provide referrals to Surrey Place's Wax Management Clinic for clients whose hearing may be impacted by ceruman. Our audiologists are committed to the treatment and prevention of hearing challenges in order to rehabilitate or enhance auditory and communicative functions in clients.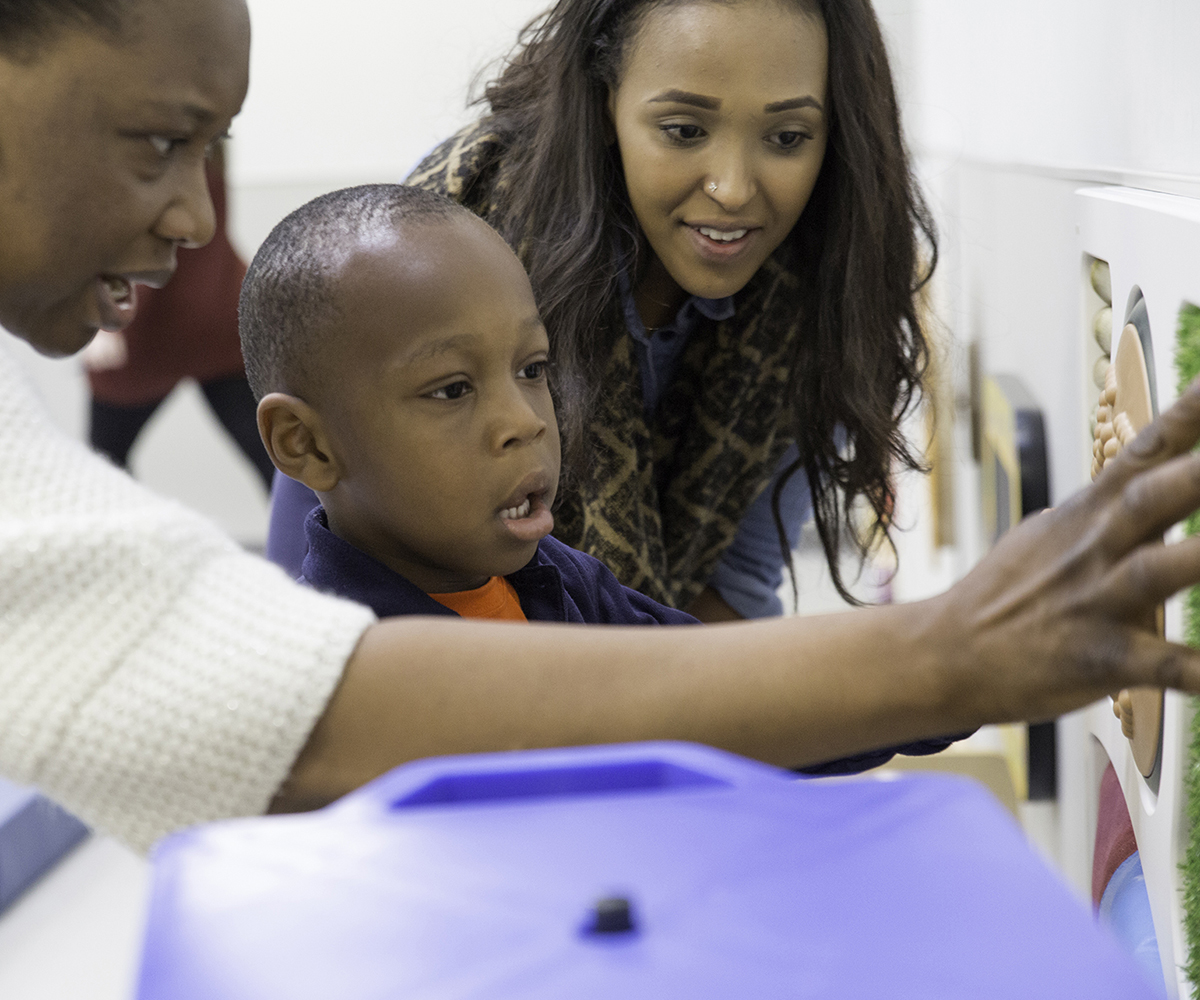 Did you know that we offer free events for clients, caregivers and professionals?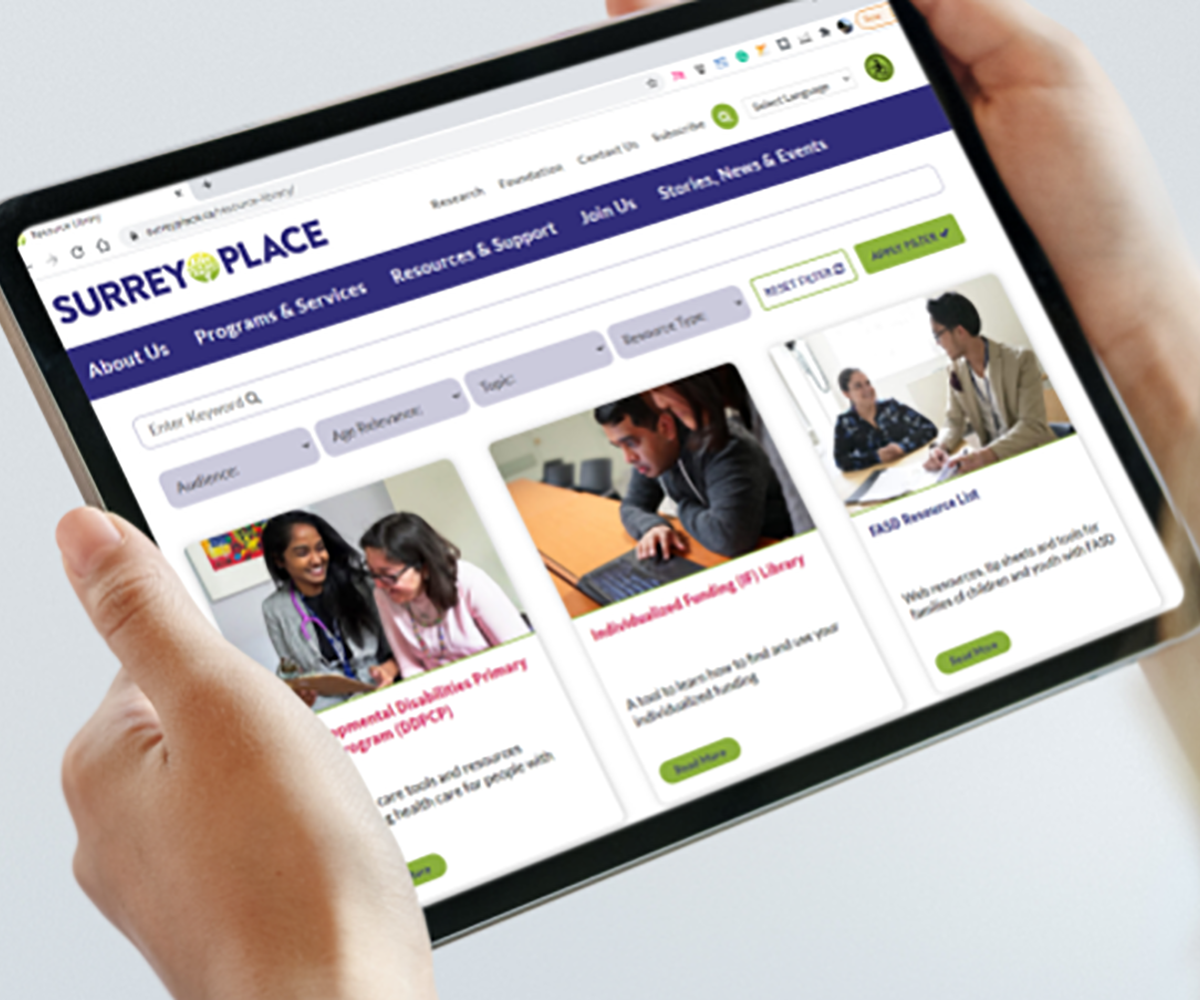 Find accessible information developed by our clinicians to help you on your journey.