Is your child or teen ready to increase their independence in a fun and supportive group-based environment? If yes, ABA Group Therapy is right for you!
Surrey Place offers eight different ABA Group Therapy programs to help children and youth improve their social skills, communication, emotional regulation and more. Drawing on evidence-based teaching methods of applied behaviour analysis (ABA), our approach includes play-based learning and lots of positive reinforcement so your child can learn skills while having fun!
In each program, students will learn alongside peers in a small group setting. One-to-one support may be available at an extra cost, as needed.
Funding
OAP funding (childhood budgets, interim one-time funding)
Out-of-pocket
Charitable funds
Private insurance
Communication Skills
Learning to communicate by exchanging picture cards related to items or activities
Early to Intermediate Communication
Learning to communicate with more complexity, including making independent requests and observations.
Registration opens Oct 18
Social Skills
Children's Friendship Training
Developing social skills, making friends and responding to challenging situations
Registration opens Oct 18
Conversation Club
Building communication skills, including initiating, maintaining, and appropriately ending conversations
Registration opens Oct 18
PEERS
Learning advanced skills to develop and maintain friendships and navigate challenging peer dynamics
Emotional Regulation
Take a Deep Breath
Designed to help children react to challenging situations and help them identify emotions in themselves and others
Registration opens Oct 18
How It Works
ABA Group Therapy is designed like swimming lessons. Some children progress quickly through the levels, while others repeat a level several times to work on or reinforce a goal. Sometimes, clinicians may recommend repeating a service. Caregivers can also sign their child up for the same level again if they feel they have more to gain from the curriculum.
Why Choose Us
At Surrey Place, our goal is to empower participants and their families in the ongoing journey of growth and development. We work closely with each family, listening to your unique needs every step of the way to create a personalized behaviour plan for each participant.
We offer resources for caregivers to maintain their children's skills at home. From support staff working to match your child with a program that will best suit their needs to the ongoing care of expert clinicians, our team is here to help your child gain new skills, build self-confidence and reach their full potential.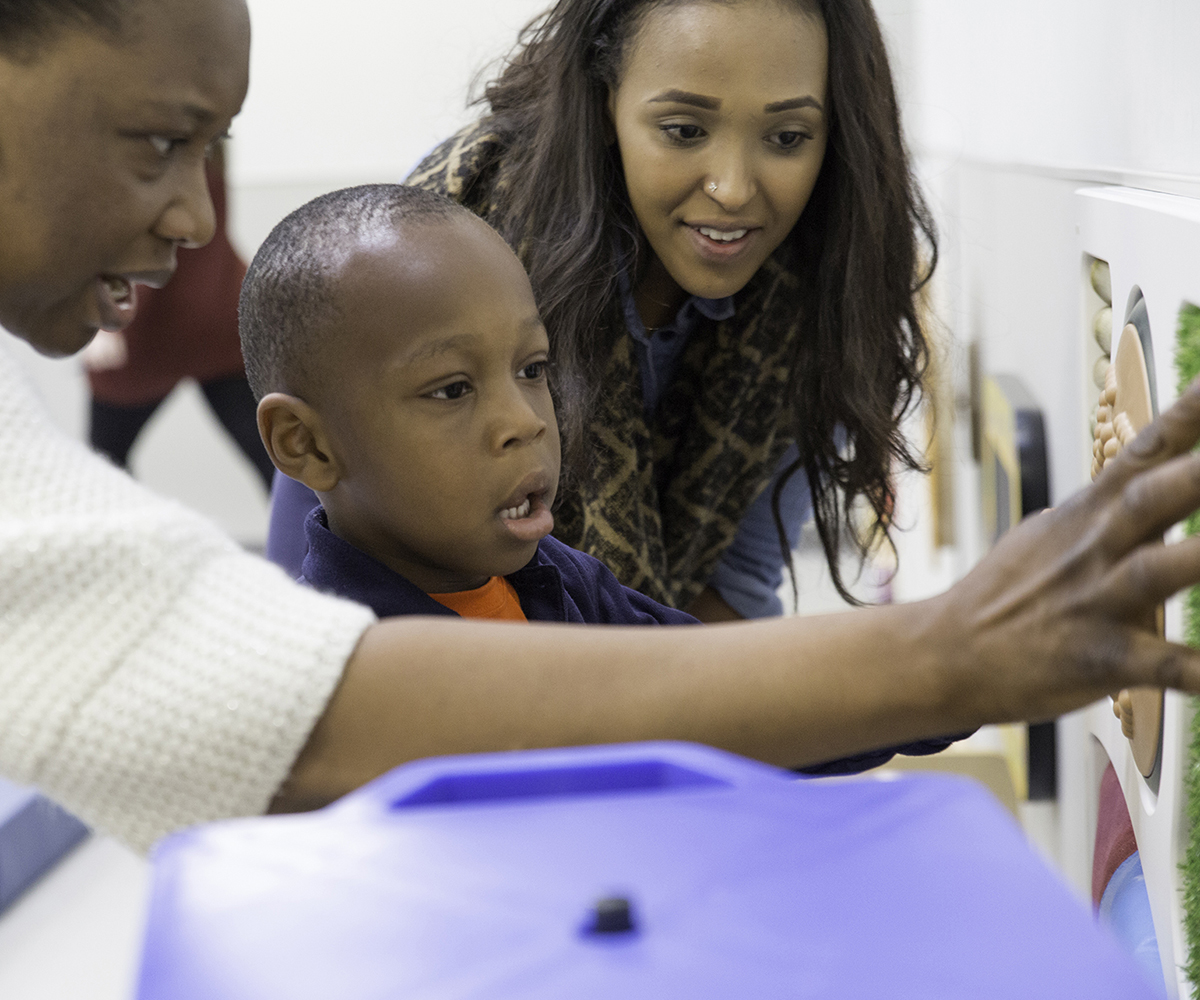 Did you know that we offer free events for clients, caregivers and professionals?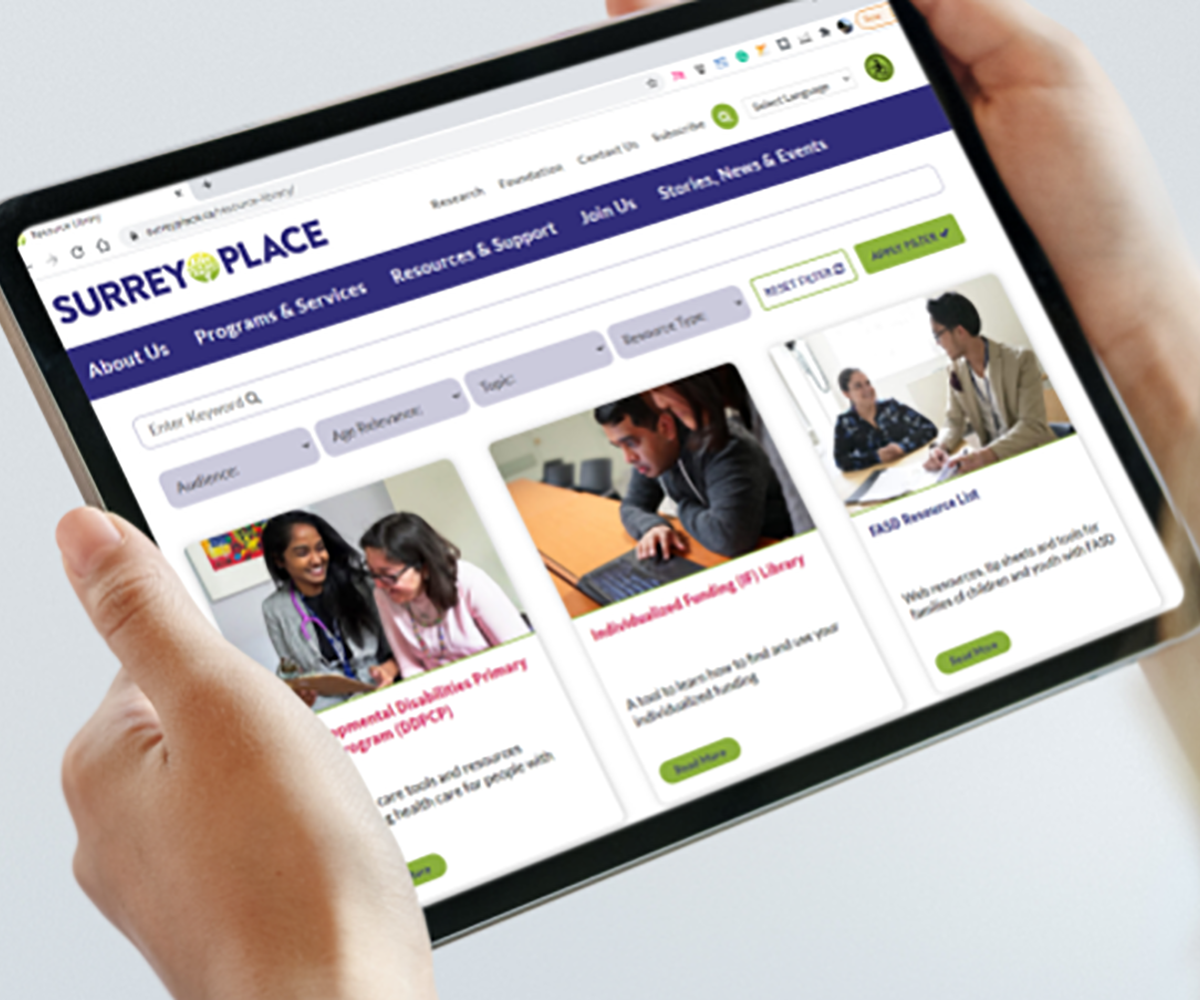 Find accessible information developed by our clinicians to help you on your journey.