Specialized Supports
Providing life-changing support and services to eligible clients
Specialized Supports are clinical, assessment and treatment options funded by the Ministry of Children, Community and Social Services (MCCSS) and provided by Surrey Place. Examples of specialized supports include audiology, behaviour therapy, psychological assessment and communication assessments.  To learn more about or request these services, contact DSO TR.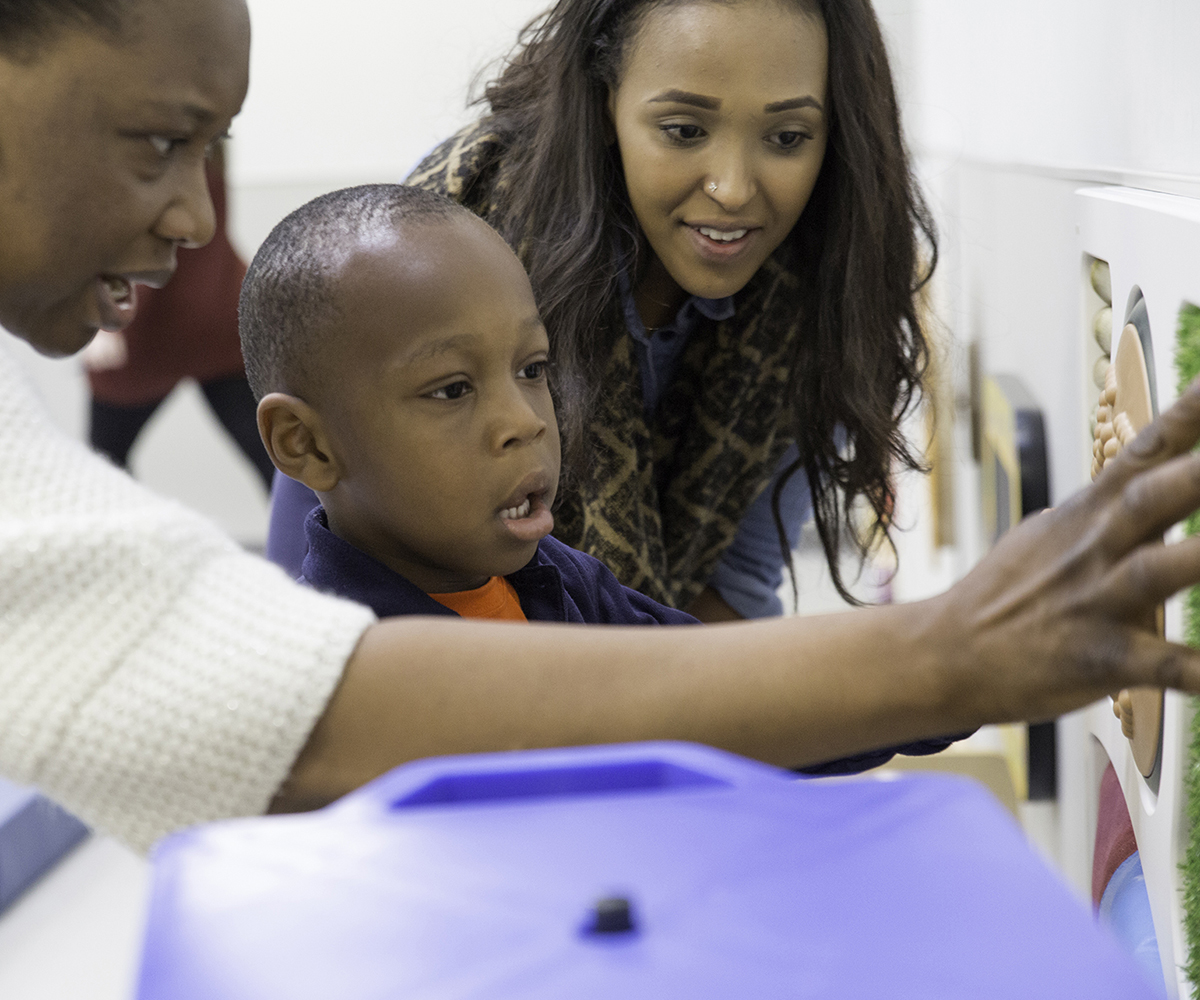 Did you know that we offer free events for clients, caregivers and professionals?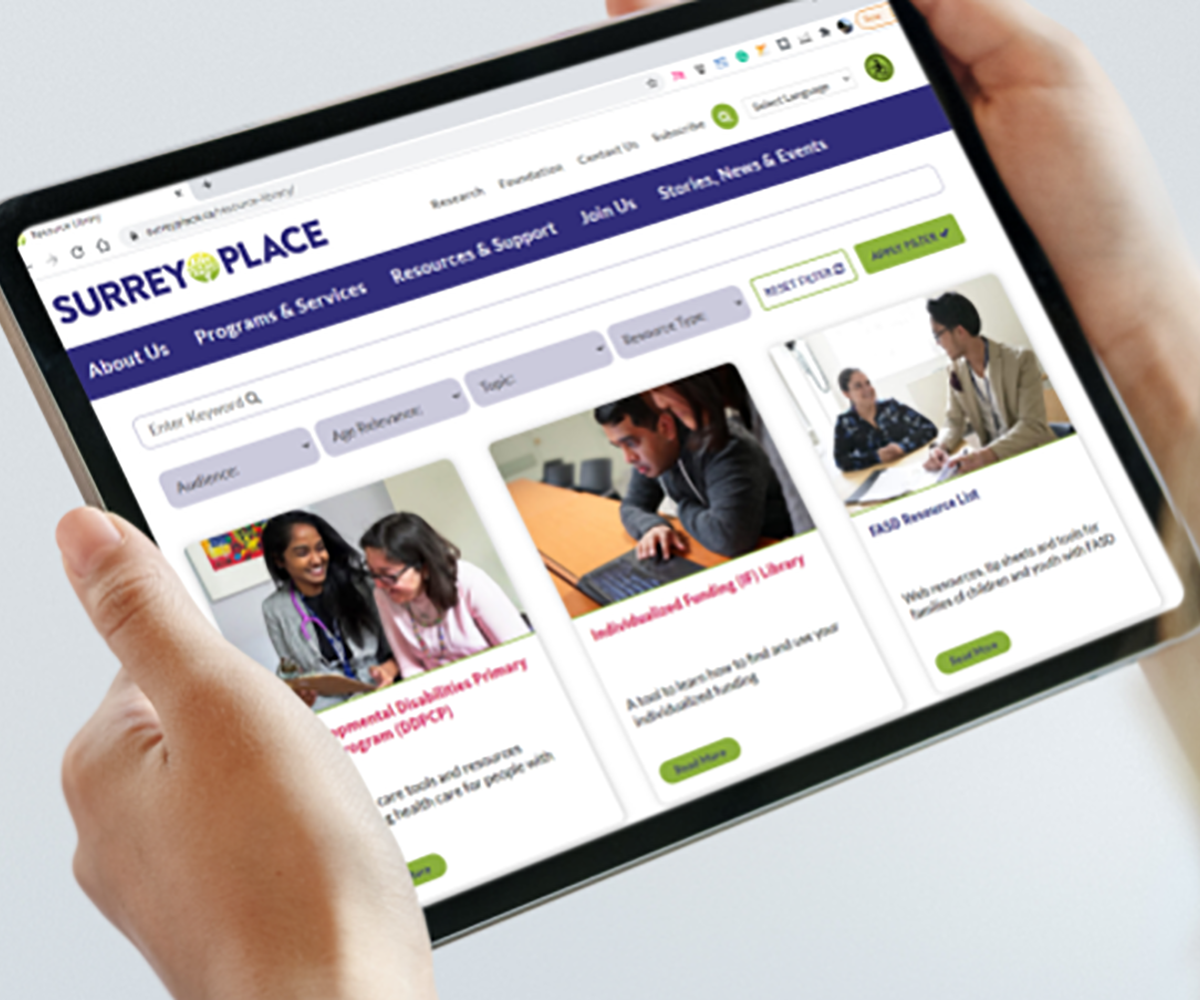 Find accessible information developed by our clinicians to help you on your journey.