Infancy & Early Childhood Psychological Assessment
Providing valuable insight into child functioning
In the Infancy and Early Childhood program, psychological assessments are accessible through internal referrals only. Referrals are sometimes made for children in service who require further examination of the way that they process information, problem solve and relate to their environment. The clinician working with them will then refer them for a comprehensive assessment to better understand the functioning of the child.
Psychologists may also perform an assessment when the child is nearing the age of six and will be aging out of the Infancy and Early Childhood program. In these instances, an eligibility screen or assessment may take place to transfer the child to the next age program for Children and Youth (6-17).
During a psychological assessment, a registered psychologist, or student under the supervision of a registered psychologist, examines socio-emotional, cognitive, adaptive and at times pre-academic skills as well as some fine motor functioning. We produce a comprehensive report that describes the child's strengths and challenges as well as specific recommendations that guide the caregivers in supporting the child.
What are the eligibility criteria?
To be eligible for Psychological Assessment, your child must be:
Under the age of six (6) with a diagnosis or suspected developmental disability
Current client in the Infancy and Early Childhood program
Live in Toronto with a postal code that starts with the letter "M"
Referred by Surrey Place clinician or aging out of the Infancy and Early Childhood program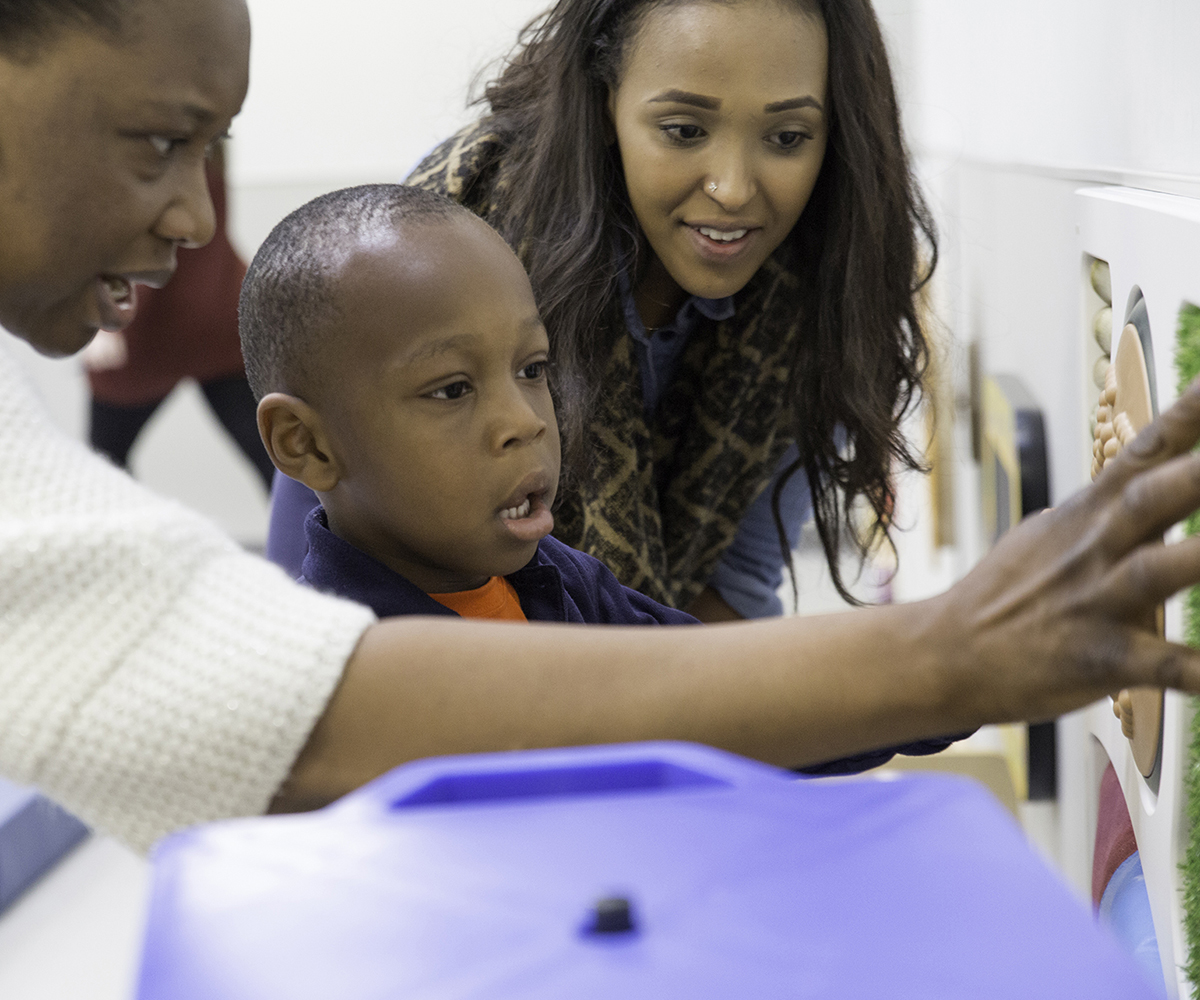 Did you know that we offer free events for clients, caregivers and professionals?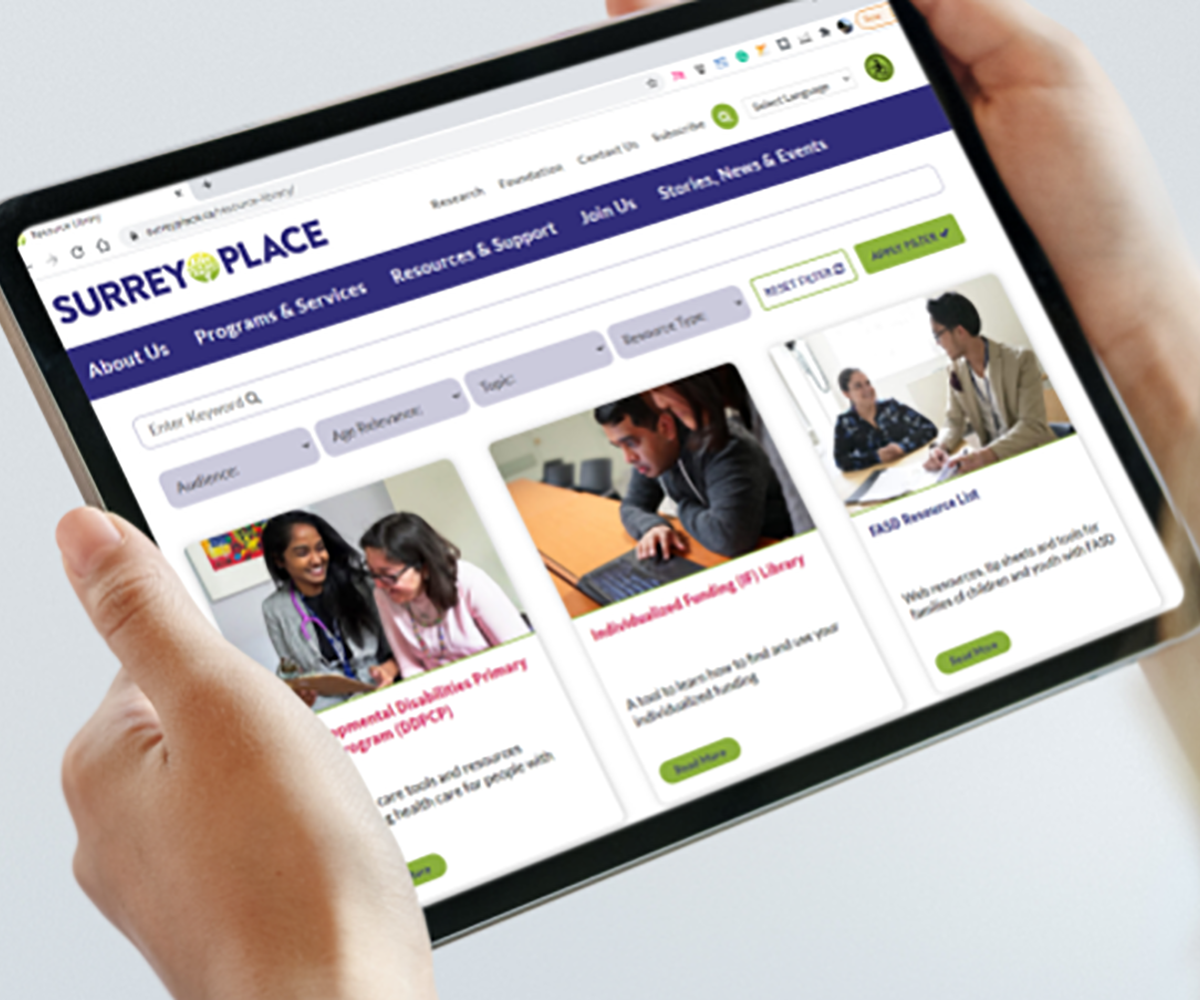 Find accessible information developed by our clinicians to help you on your journey.