Speech-Language Pathology
Making communication goals and development needs more attainable
Children and adults with speech and language challenges require specialized support to meet their communication and development needs. Our Speech-Language Pathologists provide clinical speech and language services to people of all ages and their caregivers. We offer assessment to our clients in order to identify communication goals, develop recommendations and provide caregiver training.
The primary focus of Speech Language Pathology is language development, both receptive (e.g., understanding) and expressive (e.g., speaking, signing, Augmentative & Alternative Communication systems).
We have Speech-Language Pathologists and Communicative Disorder Assistants working in the Infancy and Early Childhood (0-6 years), Children and Youth (6-18 years) and Adult programs (18+ years). Speech-Language Pathologists also consult to Autism services at Surrey Place. We are regulated by the College of Audiologists and Speech-Language Pathologists of Ontario and supported by Communicative Disorders Assistants.
If you are looking for Speech-Language Pathology for a child with autism (4-18), please see our Autism Services page.
Services for Partners and Organizations
If you are an organization that is interested in offering this service to your clients, you can access Speech Language Pathology fee-for-service offerings through our Services for Partners and Organizations.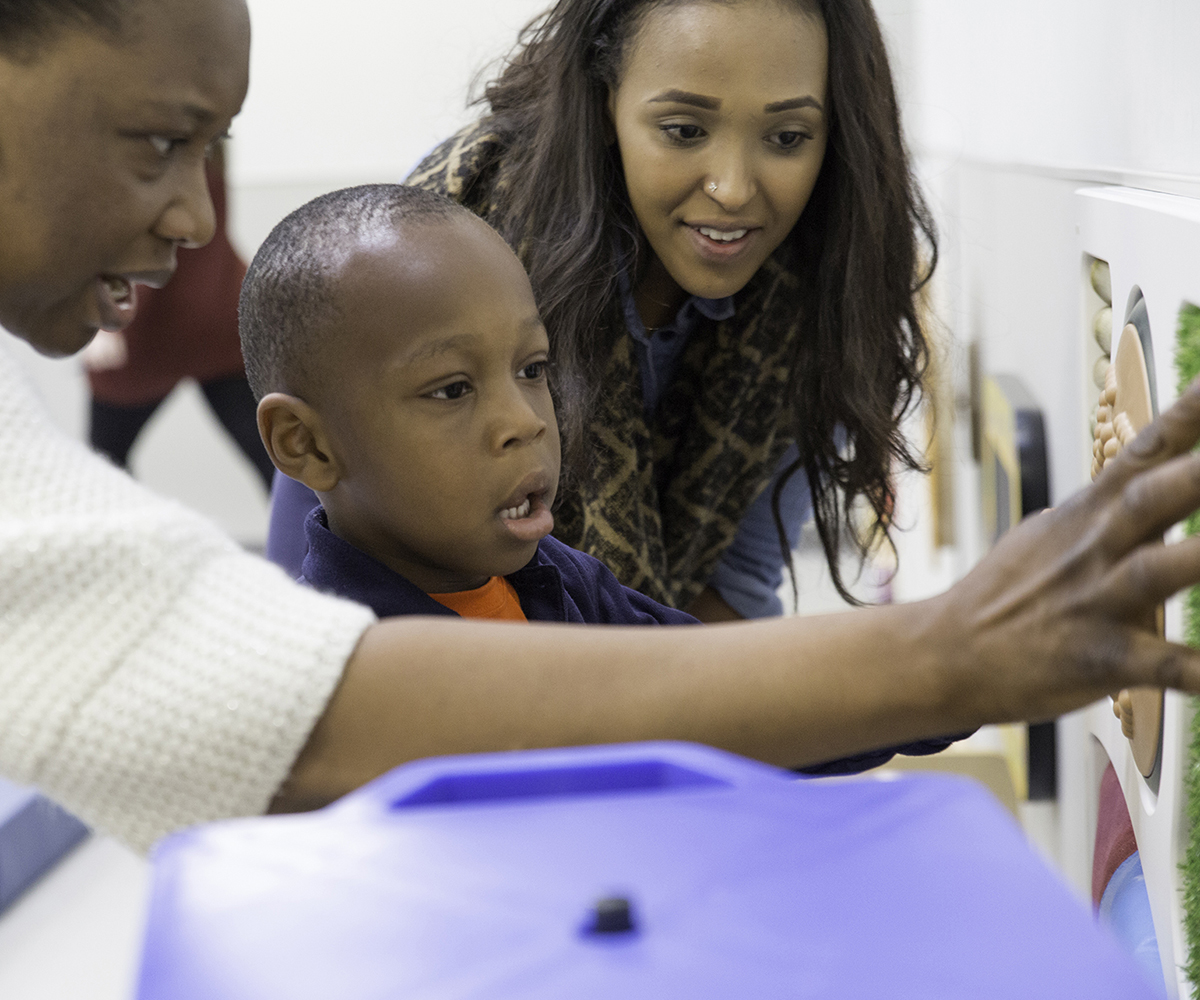 Did you know that we offer free events for clients, caregivers and professionals?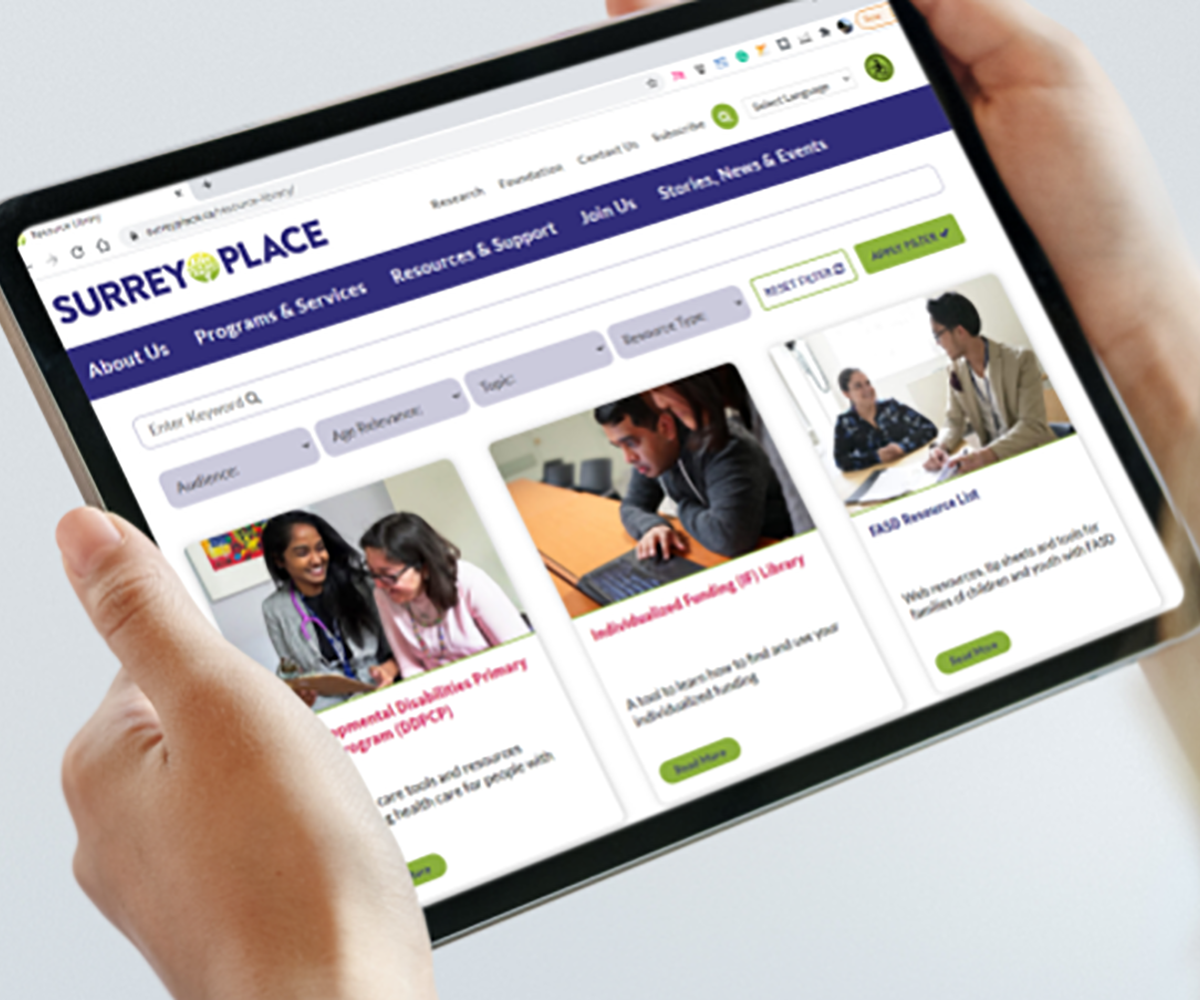 Find accessible information developed by our clinicians to help you on your journey.